08/20/2021
COVID-19 Resources
Resources and News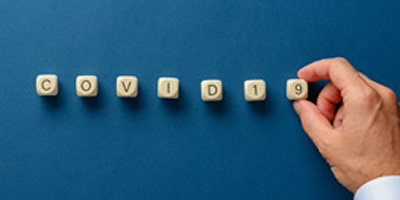 The Covid-19 state of emergency in Ohio was lifted on June 18, 2021.
Information about Ohio's vaccination program and other resources continue to be available
through the Responsible Restart Ohio website and the links below.


UPDATE: November 5, 2021: Summary: OSHA Covid Vaccination Emergency Standard

Click HERE for the Ohio Covid-19 Dashboard
Click HERE for Ohio Vaccination Program information

Click HERE for Vaccine Provider Location Search
Click HERE for Posters and Signs, including:
MaskUpOhio and Face Coverings

Employee Break Rooms

Social Distancing

Business Sector Responsible Protocols




Public Health Advisory Alert System
Click HERE for the Public Health Advisory Alert System

COVID-19 Travel Advisory
Click HERE for more Travel Advisory information.

Ohio Department of Health COVID-19 Director's Orders and Other Information Resources
The Ohio Department of Health has a dedicated website section for updates about the virus in Ohio and nationally.


Covid-19 Best Practices for Business


Unemployment Compensation
Click HERE for individuals and employers to report identity theft and unemployment benefits fraud.
Click HERE for information about what to do if you received a 1099-G from the Ohio Department of Taxation or the Ohio Department of Job and Family Services.
Executive Order expanding the definition of good cause throughout the COVID-19 State of Emergency. Good Cause now includes the following situations:
A medical professional recommends that an individual not return to work because that person falls into a category that is considered high-risk for catching COVID-19 by the Centers for Disease Control and Prevention and their employee cannot offer teleworking options.
The employee is 65 years of age or older.
There is tangible evidence of a health and safety violation by the employer that does not allow the employee to practice social distancing, hygiene, and wearing personal protective equipment.
The individual has been potentially exposed to COVID-19 and subject to a quarantine period as prescribed by a medical or health professional.
The individual must stay home to care for a family member who is suffering from COVID-19 or subject to a prescribed quarantine period by a medical or health professional.

Jobs Tool for Employers and Workers: Ohio Means Jobs
The coronavirus.ohio.gov/JobSearch website transitioned back to Ohio's regular job-search website, OhioMeansJobs.com.

Dispute Resolution Commission
The Dispute Resolution Commission was created under the Stay at Home Order (amended) to facilitate the resolution of disputes regarding what is or is not an essential business in circumstances where a conflict between decisions or actions by local health authorities is demonstrated. Click Here for more information about the Dispute Resolution Commission, including meeting agendas and advisory opinions.

Office of Small Business Relief
The Office of Small Business Relief serves as the state's designated agency for administrating federal recovery funds awarded to Ohio for small business support and recovery.

Grace Period for Health Insurance Premiums
All health insurers are required to provide the option of deferring premium payments, interest free, for up to 60 calendar days from each original premium due date. This means that employers can defer their premium payments up to two months, giving them some relief on costs, while keeping their employees insured. View ODI Bulletin 2020-03 PDF.

Convenience Distribution Association
Families First Coronavirus Response Act Paid Leave
The FFCRA, passed by Congress, requires that employers provide two weeks of COVID related paid sick leave and paid family medical leave.

U.S. Centers for Disease Control

U.S. Equal Employment Opportunity Commission

U.S. Food and Drug Administration

U.S. Occupational Safety and Health Administration

U.S. Small Business Administration