Details

August 9 - 11, 2023
Midwest Wholesale Distributors Conference
Belterra Casino Resort
Florence, Indiana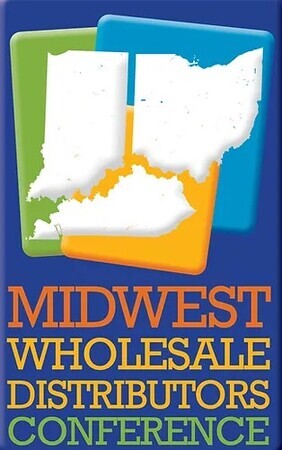 August 9 - 11, 2023
Belterra Casino Resort
Florence, Indiana
One of the industry's favorite regional events for CEO's, buyers and top management of retail/c-store wholesalers who operate in Ohio, Indiana, Kentucky and the Midwest region. A must attend event for wholesalers, manufacturers, brokers and others engaged in the industry!
News & Brews: Industry & Business Sessions
Data Driven Tobacco and C-store Channel Update ι CDA Webinar
Tobacco Category Policy Conversation
Help Wanted: Military Veterans Answering the Call
More than Numbers: Leveraging ESP System Data
Golf Tournament • Cigar Dinner and Stock the Bar • MWDC Community Giving
Garry Adams Memorial Award • State Association Meetings
Evening Hospitality Lounge • Connecting, Networking and Fun!
Join us to celebrate 25 years since the first joint conference of the three states!
Presented by
Ohio Wholesale Marketers Association
Kentucky Wholesale Distributors Association
Indiana Wholesale Distributors Association
---
Reserve your Room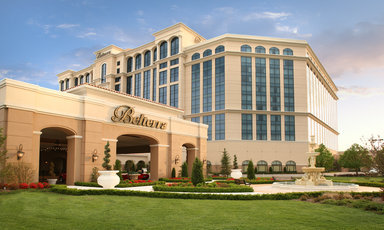 Reserve online or call 1-812-427-7777 ext. 7602 and use code TOBH23C.
Room Rates at Belterra are $159.00 per night + tax.


Rooms reserved after July 19th are not guaranteed to receive the group rate

.

Reserve your room online
---
Cigar Dinner, Stock the Bar and Karaoke
Last year's Cigar Dinner bourbon pull fun is back, but this year it's being expanded to Stock the Bar! This is your chance to win a great bottle for your bar or to gift! Please bring your favorite bottle of liquor or wine to the conference to make it a well-stocked event!
Can't join us? You can make a $$ donation and OWMA will buy the bottle[s] to donate in your name. $$ donations for OWMA to buy the bottle to donate on your behalf should be payable to OWMA and mailed to OWMA, 88. E Broad Street, Suite 1240, Columbus OH 43215. You can also use the payment portal on the OWMA website [login in with your user ID and password] to donate via credit card.
After the Cigar Dinner, join us in the Lobby Lounge for Karaoke!
---
Midwest Wholesale Distributors Conference Community Giving


Freestore Foodbank
Join us in supporting the Freestore Foodbank, the beneficiary of the 2023 Midwest Wholesale Distributors Conference Community Giving. The Freestore Foodbank supports 540 partner agencies in 20 counties across southwest Ohio, northern Kentucky and southwest Indiana including local food pantries, soup kitchens, shelters, daycare facilities, senior centers and program sites. Your purchases from the Wish List will be direct shipped to the Freestore Foodbank and dispersed based on need to providers in the 20-county service area. There is no limit on the quantity of items from the list that can be purchased --- the need is significant and ongoing!

Click below to donate
MWDC 2023 Community Giving for Freestore Foodbank: Amazon Wish List

*** Wholesalers: You can ship items from your warehouse inventory if you prefer. Please ship case quantities of one or more of the same or similar items that are on the wish list. The shipping address is:
Freestore Foodbank/Attn: Nicki Roe [for MWDC'23] - 3401 Rosenthal Way - Cincinnati OH 45204-3500 ***
---
GARRY ADAMS MEMORIAL AWARD
From the 1998 Tri-State Convention welcome ...
"What started a few years ago as an idea to explore has finally evolved into a
tri-state partnership of which we can all be proud."
Garry Adams, 1998 Tri-State Convention Chairman
President, Dittman-Adams Company

The joint convention of the industry associations from Ohio, Indiana and Kentucky was the vision of the leadership of the three states, with the first Tri-State Tobacco and Candy Distributors Convention held in 1998. Garry Adams was actively engaged in the associations of all three states and was part of the team that took the Tri-State Convention, now the Midwest Wholesale Distributors Conference, from a vision to reality. He never stopped believing in the opportunities that the future holds for the convention, the tobacco industry and the c-store distribution channel.
Garry passed away in 2010 and the annual Garry Adams Memorial Award was created with the encouragement and support of many of Garry's friends and colleagues from all levels of the industry to recognize an individual who shares some of Garry's strongest and most admirable traits …
Industry Involvement • Political Involvement • Community/Charitable Involvement
The Garry Adams Memorial Award will be presented on the evening of Thursday, August 10th during the Midwest Wholesale Distributors Conference Cigar Dinner. Nominations will be accepted until July 31st and will be reviewed by a panel of Midwest Conference representatives.
---
OWMA ANNUAL MEMBERSHIP MEETING
Thursday, August 10th ι 4:30pm
Updates and discussion about politics, policy and association programs, plus Trustee elections.
---
Check out the 2022 Midwest Wholesale Distributors Conference recap

HERE.

Add to Calendar

aCLuDhaqizCaPxAftmqF167204

08/09/2023

08/11/2023

true

Midwest Wholesale Distributors Conference

August 9 - 11, 2023 Belterra Casino ResortFlorence, Indiana One of the industry's favorite regional events for CEO's, buyers and top management of retail/c-store wholesalers who operate in Ohio, Indiana, Kentucky and the Midwest region. A must attend event for wholesalers, manufacturers, brokers and others engaged in the industry!  News & Brews: Industry & Business SessionsData Driven Tobacco and C-store Channel Update ι CDA WebinarTobacco Category Policy ConversationHelp Wanted: Military Veterans Answering the CallMore than Numbers: Leveraging ESP System Data Golf Tournament • Cigar Dinner and Stock the Bar • MWDC Community Giving Garry Adams Memorial Award • State Association MeetingsEvening Hospitality Lounge • Connecting, Networking and Fun! Join us to celebrate 25 years since the first joint conference of the three states! Presented byOhio Wholesale Marketers AssociationKentucky Wholesale Distributors AssociationIndiana Wholesale Distributors Association Conference Details Reserve your Room Reserve online or call 1-812-427-7777 ext. 7602 and use code TOBH23C. Room Rates at Belterra are $159.00 per night + tax. Rooms reserved after July 19th are not guaranteed to receive the group rate.  Reserve your room online Cigar Dinner, Stock the Bar and Karaoke Last year's Cigar Dinner bourbon pull fun is back, but this year it's being expanded to Stock the Bar! This is your chance to win a great bottle for your bar or to gift! Please bring your favorite bottle of liquor or wine to the conference to make it a well-stocked event!  Can't join us? You can make a $$ donation and OWMA will buy the bottle[s] to donate in your name. $$ donations for OWMA to buy the bottle to donate on your behalf should be payable to OWMA and mailed to OWMA, 88. E Broad Street, Suite 1240, Columbus OH 43215. You can also use the payment portal on the OWMA website [login in with your user ID and password] to donate via credit card. After the Cigar Dinner, join us in the Lobby Lounge for Karaoke! Midwest Wholesale Distributors Conference Community GivingFreestore Foodbank Join us in supporting the Freestore Foodbank, the beneficiary of the 2023 Midwest Wholesale Distributors Conference Community Giving. The Freestore Foodbank supports 540 partner agencies in 20 counties across southwest Ohio, northern Kentucky and southwest Indiana including local food pantries, soup kitchens, shelters, daycare facilities, senior centers and program sites. Your purchases from the Wish List will be direct shipped to the Freestore Foodbank and dispersed based on need to providers in the 20-county service area. There is no limit on the quantity of items from the list that can be purchased --- the need is significant and ongoing!         Click below to donate MWDC 2023 Community Giving for Freestore Foodbank: Amazon Wish List *** Wholesalers: You can ship items from your warehouse inventory if you prefer. Please ship case quantities of one or more of the same or similar items that are on the wish list. The shipping address is: Freestore Foodbank/Attn: Nicki Roe [for MWDC'23] - 3401 Rosenthal Way - Cincinnati OH 45204-3500 *** GARRY ADAMS MEMORIAL AWARD From the 1998 Tri-State Convention welcome ..."What started a few years ago as an idea to explore has finally evolved into atri-state partnership of which we can all be proud."Garry Adams, 1998 Tri-State Convention ChairmanPresident, Dittman-Adams Company The joint convention of the industry associations from Ohio, Indiana and Kentucky was the vision of the leadership of the three states, with the first Tri-State Tobacco and Candy Distributors Convention held in 1998. Garry Adams was actively engaged in the associations of all three states and was part of the team that took the Tri-State Convention, now the Midwest Wholesale Distributors Conference, from a vision to reality. He never stopped believing in the opportunities that the future holds for the convention, the tobacco industry and the c-store distribution channel. Garry passed away in 2010 and the annual Garry Adams Memorial Award was created with the encouragement and support of many of Garry's friends and colleagues from all levels of the industry to recognize an individual who shares some of Garry's strongest and most admirable traits …  Industry Involvement  •  Political Involvement  •  Community/Charitable Involvement The Garry Adams Memorial Award will be presented on the evening of Thursday, August 10th during the Midwest Wholesale Distributors Conference Cigar Dinner. Nominations will be accepted until July 31st and will be reviewed by a panel of Midwest Conference representatives. Award Nomination Form OWMA ANNUAL MEMBERSHIP MEETING Thursday, August 10th ι 4:30pm Updates and discussion about politics, policy and association programs, plus Trustee elections. Check out the 2022 Midwest Wholesale Distributors Conference recap HERE.

Florence, Indiana
---