Details

November 7, 2023
Ohio General Election
State and Local Issues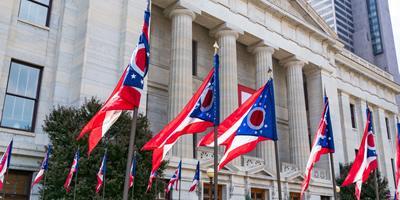 Ohio Secretary of State Voter Information
Find your early voting location
Early in person voting starts October 11th and includes the Saturday and Sunday before election day.
Find your election day location
Polls open 6:30am to 7:30pm on November 7th
Absentee ballot information
Absentee voting by mail begins October 11th.
Absentee ballot applications must be received by your county board of elections
no later than October 31, 2023 by 8:30pm.
Voter ID requirements
Add to Calendar
aCLuDhaqizCaPxAftmqF167204
11/07/2023
11/07/2023
true
Ohio General Election
Ohio Secretary of State Voter InformationFind your early voting locationEarly in person voting starts October 11th and includes the Saturday and Sunday before election day. Find your election day locationPolls open 6:30am to 7:30pm on November 7th Absentee ballot informationAbsentee voting by mail begins October 11th. Absentee ballot applications must be received by your county board of electionsno later than October 31, 2023 by 8:30pm. Voter ID requirements
----
---